Fastest. Longest. Strongest.
Between August 5th and 21st, the RIO 2016 Olympic Games will be all about results.
All eyes will be on Canada's 16 year-old Penny Oleksiak of Toronto who set a record at the recent Canadian Olympic trials for the 100m Butterfly. She has qualified for six different swim events at Rio 2016. Canada's other best chance for a medal comes from Victoria, Ryan Cochrane, who won Silver in the 1500m Freestyle, London 2012. The 26 year-old will be competing in the 400m and 1500m freestyle events.
Their venue is the pool at the Olympic Aquatics Centre. The pool holds 2.5 million litres of water. The result of dumping just 2.5 litres of used oil into the pool would contaminate all the water. It takes just one litre of used oil to contaminate one million litres of water.
So how many Olympic swimming pools of used oil were collected by the seven UOMAs in 2015 alone?
RESULTS SPEAK VOLUMES
The total volume of used oil collected in 2015 alone through the seven Canadian associations equals enough to fill nearly 99 Olympic-sized swimming pools or:
246,551,838 litres of used oil
Olympians measure success in distance and time. Our recycling endeavours are measured in litres, kilograms and quantity volumes.
Our recycling results are worthy of a place on the Podium.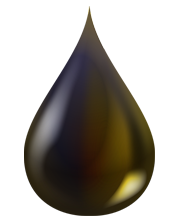 The volumes are in for 2015 confirmed and reported at the annual general meetings of the seven Canadian used oil management associations (UOMA). The 2015 annual reports for each association are available on line through the national website. Visit www.usedoilrecycling.com. Click on your particular province to go directly to its home page. You'll find the volumes for not only used oil, but used oil filters, containers for oil/antifreeze/Diesel Exhaust Fluid (DEF), used antifreeze/glycol.
Note: Alberta currently doesn't handle antifreeze. Saskatchewan is the only province recycling DEF containers.