You're a member of Canada's successful Used Oil Management Association (UOMA) recycling program. It's functioning well in seven provinces (www.usedoilrecycling.com).
Discussions are underway to implement the program in Nova Scotia, Newfoundland/Labrador as well as support Yukon, NWT and Nunavut.
The National Used Oil Material and Antifreeze Advisory Council (NUOMAAC), the program's national body, is working hard to harmonize UOMA programs as fully as possible Canada-wide to meet the operational needs of our member companies.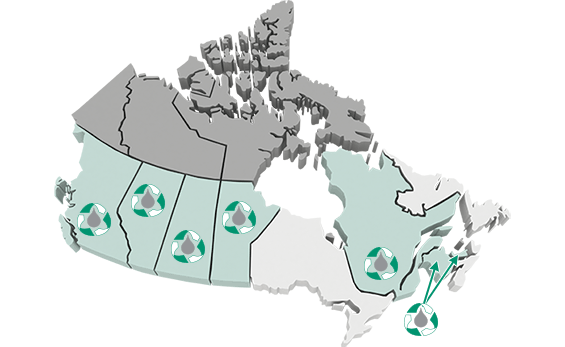 However, a number of challenges still remain in making the program truly national. For a thorough analysis of the situation, please click here.
And this is where we need your help.
NUOMAAC has developed a confidential survey to:
Determine our members' satisfaction with the current UOMA program and;
Gather data on the desire of Ontario stewards to establish a UOMA-style filter, antifreeze, oil and antifreeze container recycling program.
For the survey, please click here (survey closed).
Take a moment and give us your feedback before November 30, 2016. If you are not the UOMA contact for your company, please forward this newsletter and survey to the UOMA Program Contact for completion of this survey. Your help is greatly appreciated.
Thank you.
Rod Rosenfelt, Chair
NUOMAAC