Awareness
Current and Future Initiatives
Since the inception of Alberta Recycling, our focus has always been on adding value.
While we're not stepping away from our mandate, we are willing to listen to and look at things outside of the recycling realm as well. We support expansion of our existing recycling programs; all elements of the 4 Rs – Reduce, Reuse, Recycle and Recover; the development of an EPR program that makes sense for Alberta; and growth of innovative Alberta-based programs that not only solve local challenges but also have global reach.
Over the last year, we've increased awareness through digital media platforms – Twitter, Facebook, LinkedIn – to make it easier for you to hear about our programs.
Do you have a great idea for Alberta Recycling? Please email info@albertarecycling.ca, we would love to hear from you.
Recycling Roundups
Since October 1, 2018 we have held 48 successful used oil roundups throughout Alberta. Our summer ambassadors, who attended these events, helped promote Alberta Recycling and educate the public on our programs including used oil materials.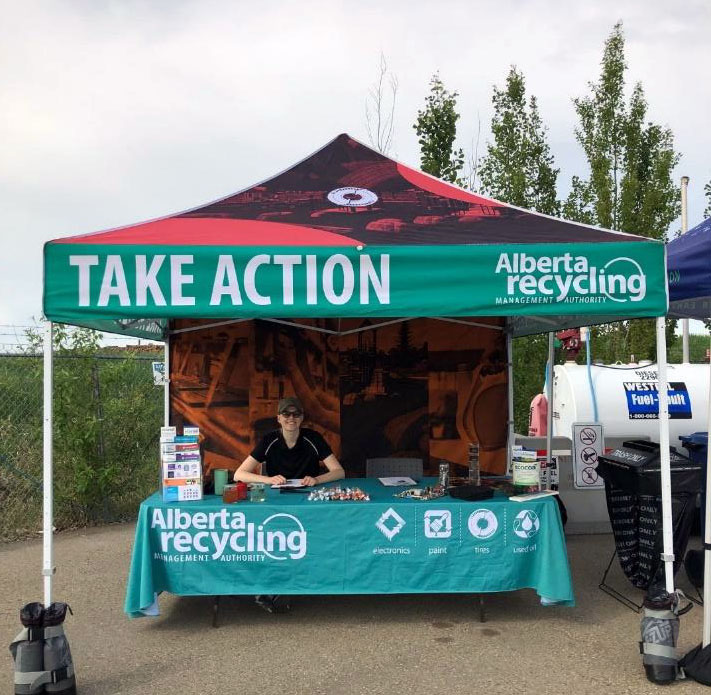 Success Stories
A new feature of this year's Annual report is highlighting innovative Alberta-made solutions.
Safety-Kleen is our first used oil related story; find out more here.
This Council provides industry insight and recommendations to the Board of Directors on key aspects for the program. This allows direct key stakeholder involvement in the development of environmentally sound and effective approaches for managing the designated materials.
Alberta Recycling values the commitment of the Suppliers who diligently remit the fees for the recycling of used oil materials. Did you know Alberta Recycling also has representation from the Retail Council of Canada on our Board of Directors? We welcome feedback directly from Suppliers or through your industry representatives.
Outreach
Making Recycling More Convenient
Alberta Recycling is working with municipalities and indigenous communities to increase the number of used oil material recycling depots across the province. To date 160 municipal collection sites in 65 municipalities have registered with the program and more are registering daily.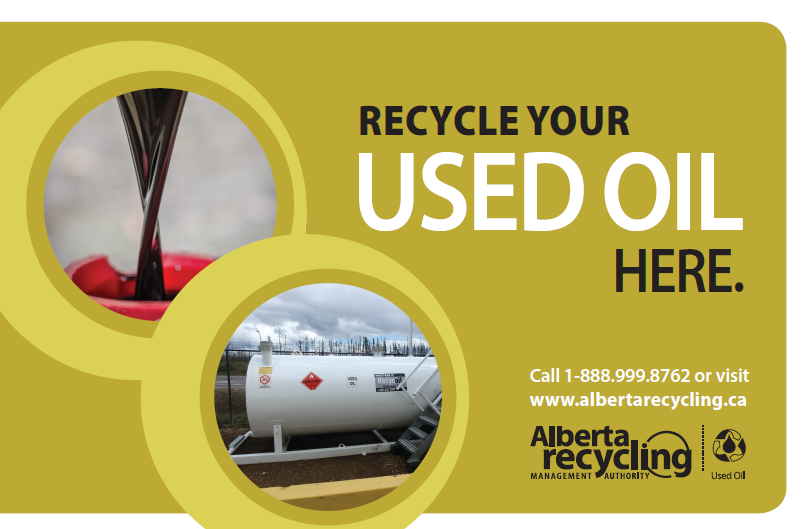 Always Learning and Engaging
Alberta Recycling has been busy engaging with key stakeholders such as municipalities, registered processors and collectors to learn about current industry initiatives. We attended the following conferences: Alberta CARE, Recycling Council of Alberta, Alberta Urban Municipalities Association conference; and look forward to attending: Rural Municipalities of Alberta conference; Zero Waste Conference; and Canadian Stewardship Conference.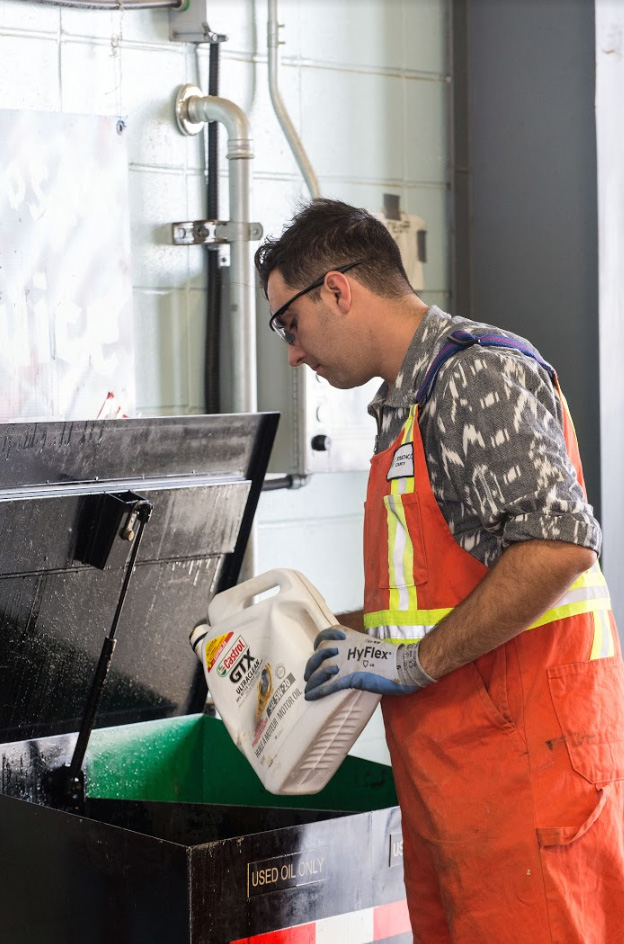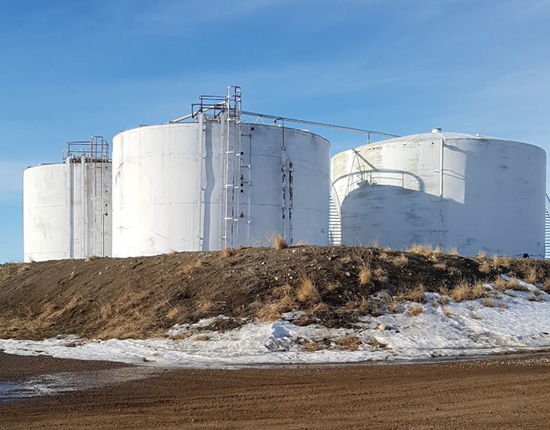 Collaboration
Cross-Canada Collaboration
Alberta Recycling works with the other provincial programs through the National Used Oil Material and Antifreeze Advisory Council. New communications pieces and tools are being developed in collaboration with the other UOMAs to enhance the information and services provided to stakeholders.