Awareness
Recycling used oil and antifreeze materials has a long action cycle. So the Saskatchewan Association for Resource Recovery Corp. (SARRC) plans its awareness building to cover 365 days a year.
The campaign begins lightly with a few strategic radio commercials and digital ads. As the weather improves, and the farming community prepares for another season, the weight of communications builds with more radio, TV and digital ads. 
Come May, the Recycling Ambassadors hit the road for another summer of visiting community events, agriculture shows, Show 'N Shines, retailers and municipalities.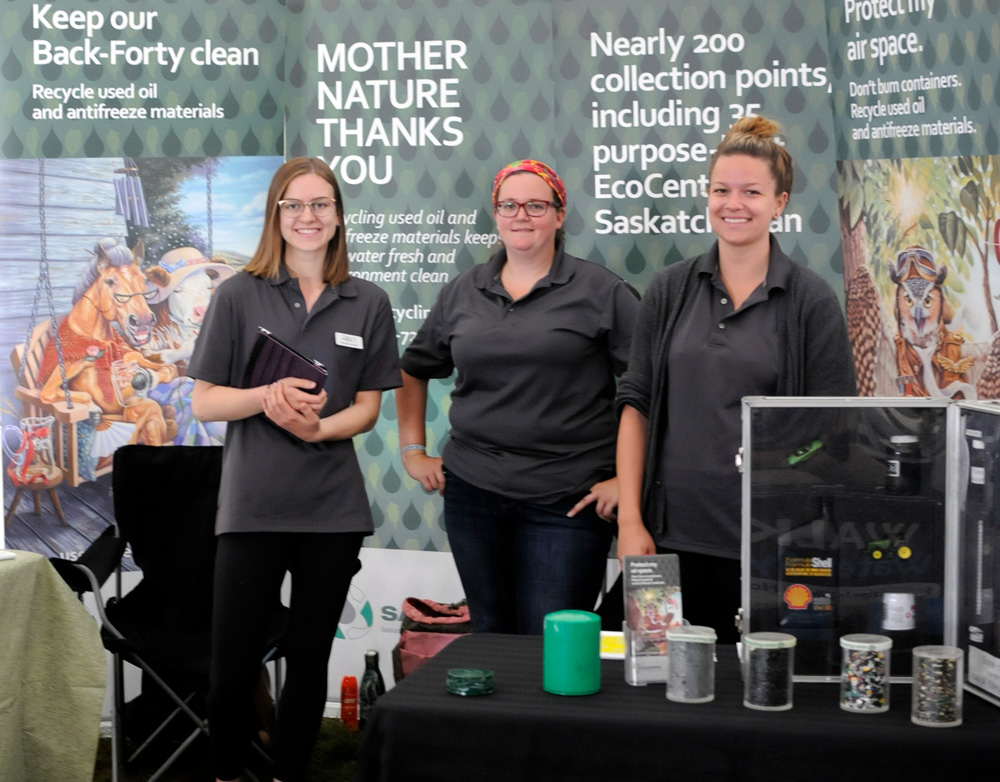 When the harvest is in the awareness campaign is reduced to a minimal level. But at all times throughout the year, SARRC's message of the importance of used oil and antifreeze materials recycling is out there.
Outreach
Connecting directly with potential recyclers and program stakeholders has been key to Saskatchewan's program success.
Senior SARRC staff attend the annual conferences of the Saskatchewan Association of Rural Municipalities (SARM) and the Saskatchewan Urban Municipalities Association (SUMA) as well as the Saskatchewan Association of Watersheds.
Canada's Farm Progress Show (June, Regina) and Ag in Motion (July, near Langham) provide a significant opportunity to communicate with the agricultural community.
The annual Recycling Ambassadors program is designed to visit one-third of the province's oil retailers and municipalities and communities where collection facilities are located.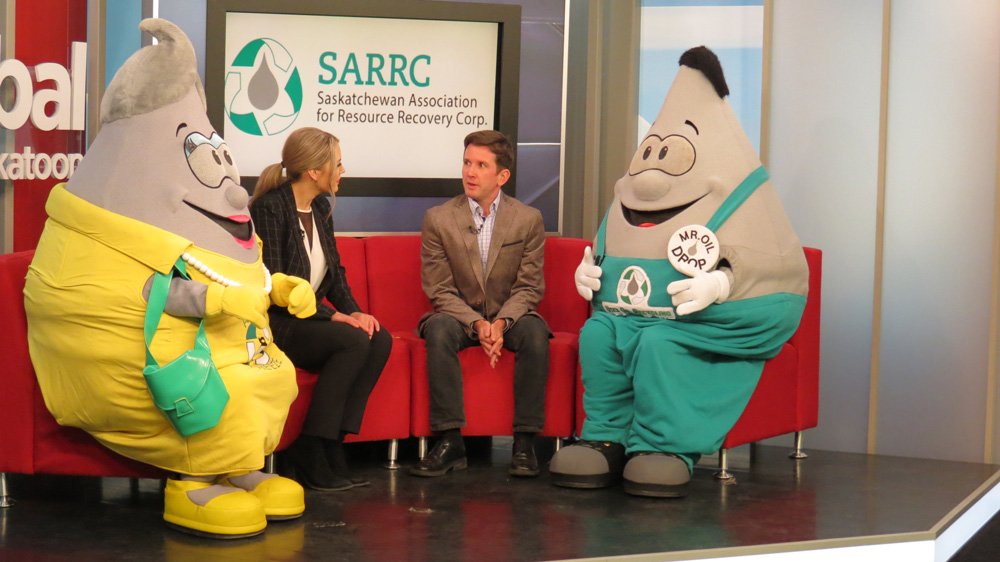 ETHAN WITH MASCOTS AT GLOBAL TV
Radio and television interviews with the Executive Director reached a broader provincial audience at home and at work.
Collaboration
Partnerships are key to success in the recycling business. Provincially, SARRC contracts the Saskatchewan Waste Reduction Council (SWRC) to coordinate the summer Ambassadors' program. This summer initiative partners with SARCAN Recycling, Electronic Products Recycling Association – Saskatchewan (EPRA-SK), and Cleanfarms.
With Cleanfarms, SARRC collaborated on a two-page recycling article for a featured Environment issue of the Rural Councillor magazine (Fall 2019).
With the national Safe Drinking Water Foundation (SDWF) which is based in Saskatoon, SARRC supports the Foundation's outreach to elementary, junior and high school students. The SDWF provides water testing kits requested by teachers to be used as part of the environmental studies curriculum.
Collaboration also extends to the other provincial Used Oil Management Associations across Canada.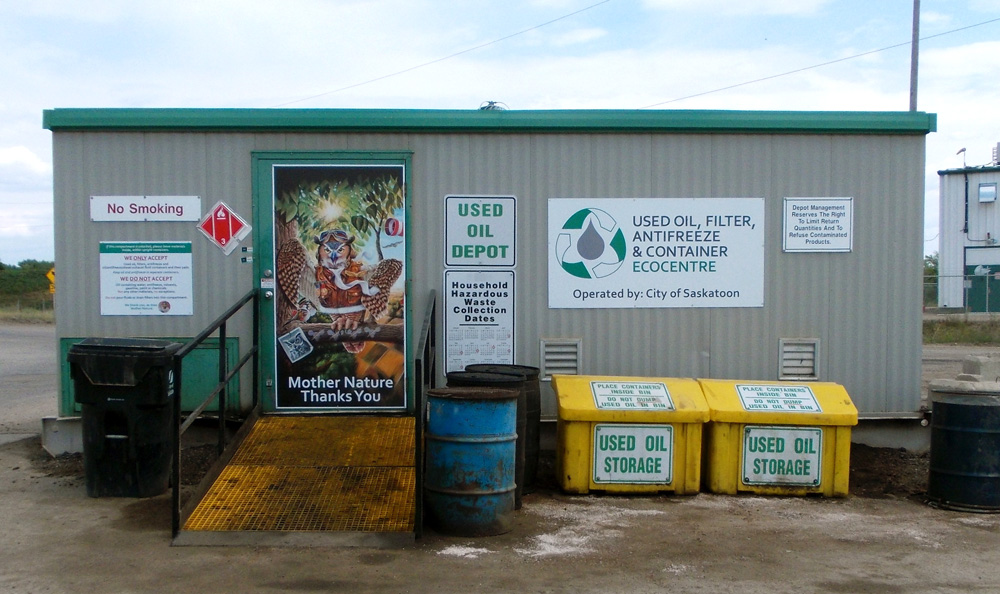 CITY OF SASKATOON ECOCENTRE
Results
The bottom-line results are what count. These are the growing volumes of used oil and antifreeze materials recovered, recycled and reused annually. SARRC's latest annual report contains all the details and is available on its website, usedoilrecyclingsk.com.
But the final word on Results must go to the 2019 summer Ambassadors. The three university students travelled the province attending 16 Show 'N Shines and community events; visited 290 oil retailers and 166 municipal offices; and participated in the annual Farm Progress Show and Ag in Motion, major agricultural events that attracted over 60,000 visitors in total.