As part of their 20th Anniversary celebration, the BC Used Oil Management Association recently announced a rebrand to Interchange Recycling.
"After 20 years, we have changed our organization's name to Interchange Recycling as it better reflects our business, our members, and our future," said David Lawes, CEO of Interchange Recycling. "While our name has changed, our primary business hasn't. As Interchange Recycling we will work with the same members, collectors and processors but as times and needs change, we know we may need to collaborate with more people too. Our goal is to help business and industry achieve better environmental outcomes for everyone."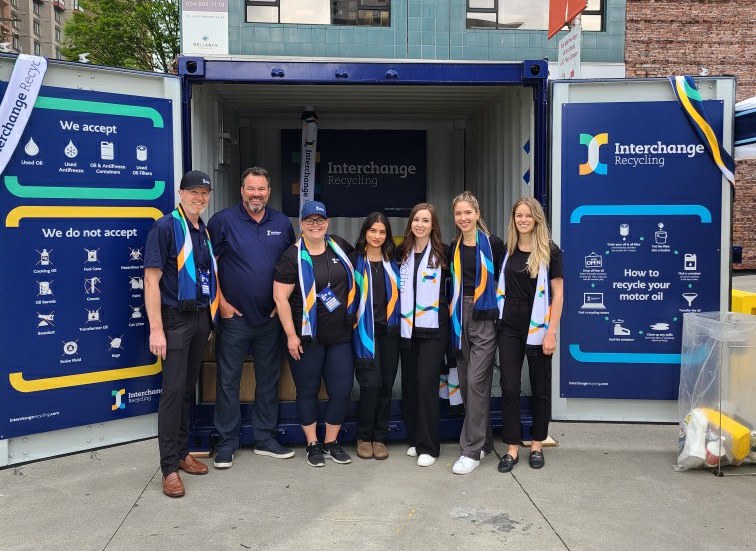 The name change was announced to members at the Annual General Meeting on Friday, June 9. The organization shared a 20th Anniversary video that highlighted their accomplishments in BC over the past two decades.
Interchange Recycling also launched a province-wide ambassador program and partnered with community events across British Columbia that support used oil and antifreeze recycling. Ambassadors will travel to family and auto focused events, as well as used oil recycling centres across British Columbia all summer, promoting Interchange Recycling, and creating awareness around the importance of recycling program materials.
To learn more about the program, visit their new website at www.interchangerecycling.com.