After the pandemic put community events on hold, Interchange Recycling in British Columbia and the Manitoba Association for Resource Recovery Corp. (MARRC) were excited to bring back their Ambassador Tours in 2023.
MARRC's tour focused on engaging with visitors by highlighting the importance of recycling and was their most successful since its inception in 2010. Program ambassadors attended 22 trade shows, exhibitions and fairs and participated in eight parades.
The organization asked visitors at its booth to complete a survey that shared information about how the program operates and provided the location of their nearest used oil collection facility. A total of 11,038 individual surveys were completed. MARRC was pleased to partner with three other Producer Responsible Organizations (PROs)—Call2Recycle, Clean Farms and Health Products Stewardship Association (HPSA)—on the tour.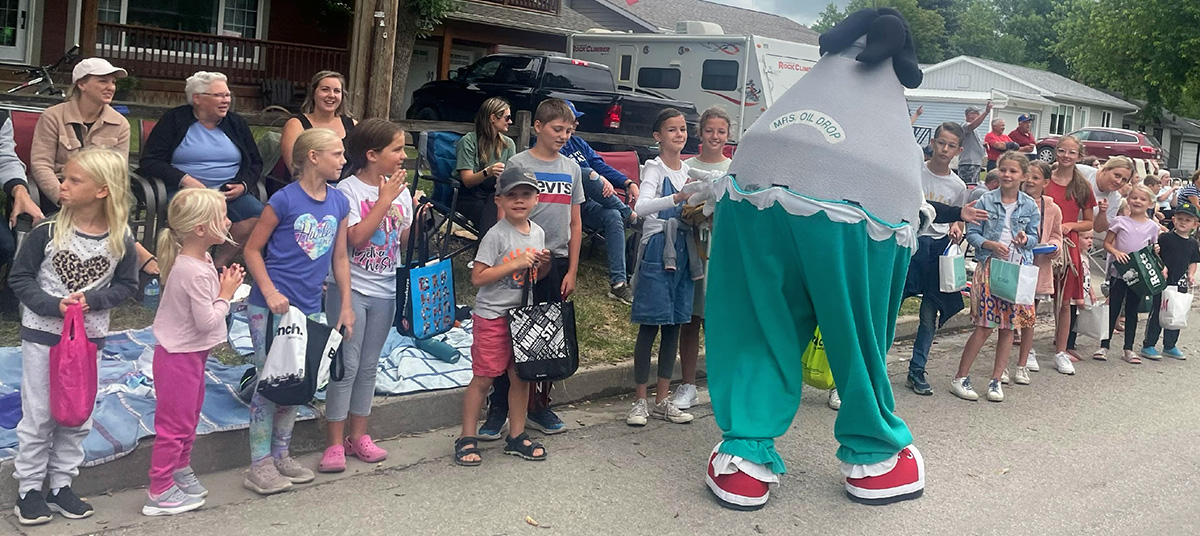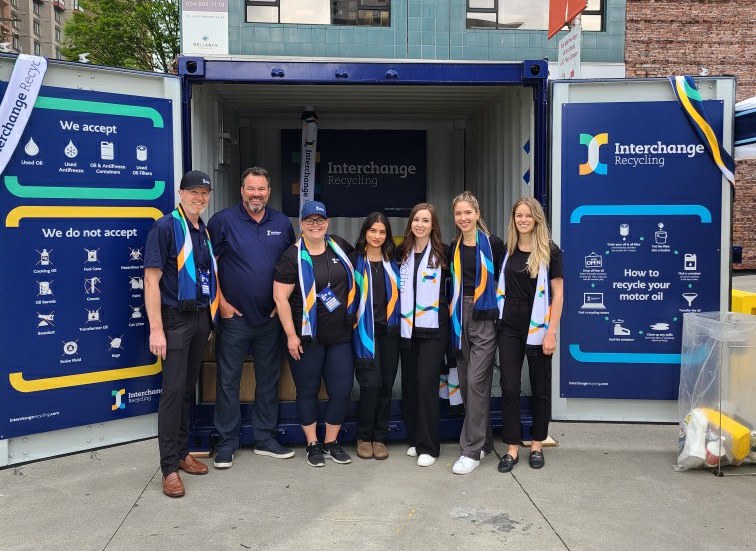 In British Columbia, Interchange Recycling (formerly the BC Used Oil Management Association) used its Ambassador Tour as an opportunity to increase awareness of both the program and the new brand. Two ambassadors travelled around the province to 16 community and automotive events, as well as stopping to visit seven Return Collection Facilities.
Visitors to the booth were invited to fill out a survey in return for a chance to enter to win various prizes, and the information gathered will help guide Interchange Recycling's future strategy.
In Québec, SOGHU reconducted its annual partnership with CFER (Centres de Formation en Entreprise et Récupération), a network of alternative schools across the province with sustainable development at the forefront of its curriculum. As such, CFER students are called upon to present Quebec's Producer Responsibility Organisation programs (which includes SOGHU) to different crowds throughout the province to raise awareness while also developing the students' communication skills. During the 2022-2023 school year, they conducted 288 presentations, reaching over 7200 people in the process.
Similarly, the Saskatchewan Association for Resource Recovery (SARRC) was pleased to partner with the Saskatchewan Waste Reduction Council this summer to deploy its summer student ambassadors throughout Saskatchewan. In keeping with the previous nearly 20 years, and except for 2020, when the program was halted, and 2021, when it restarted slowly only through virtual events, 2022 and 2023 saw the students attending over 20 events in both urban and rural communities across the province. They shared the benefits of recycling and information on SARRC's programs, drop-off locations and collectors. The SARRC mascots are always a hit with children at all the events, the adults often leave our stand with some fun promotional items, and the students involved (many of them come back each year during their studies) get the opportunity to tour the province and develop community engagement, public relations, and problem-solving skills as they adapt to various event styles and locations.
The Ambassadors program deployed across the country is a success year after year and demonstrates the need for continued education and awareness of the UOMA's value to our communities.